Earlier this week, YouTube announced it had blocked Alex Jones 's video channel. The reason, Jones is considered to have violated Community Guidelines in the video sharing service. YouTube is not alone. Previously, Facebook first removed four of Jones's most popular Facebook pages.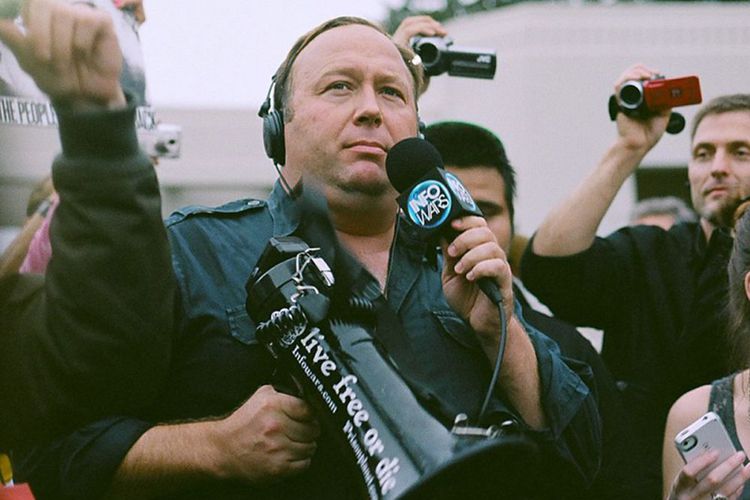 Apple has also revoked five of the six InfoWars podcasts, sites operated by Jones, as well as Spotify which blocks Jones's program. "If the user repeatedly violates the provisions (Community Guidelines), such as about speech hate and harassment … we will turn off their accounts," YouTube said.
Who is Alex Jones who triggers the anger of the technology giants? The 44-year-old man is a controversial figure from the land of Uncle Sam who is known as the source of hoaks and spreaders of hatred. Jones, for example, accused that the shooting incident of Sandy Hook never happened.
In fact, the heartbreaking incident that befell an elementary school in the US in 2012 actually happened, and killed 28 people, most of them children. Accusations of Jones's conspiracy theories were wild, unreasonable, and sometimes racist.
He called Hillary Clinton a "demon", and charged that Uber and health services in the US were controlled by "Jewish mafias". "We deleted it (Alex's page on Facebook) because of the glorification of violence … and using language that was degrading when referring to transgender, Muslim, and immigrant. This violates the terms of our hate speech, "said Facebook.
Close to Trump Despite a lot of controversy, Jones has supporters from the right wing and conservatives in the United States. He was also known to be close to US President Donald Trump who was no less controversial.
As summarized from Vox , Tuesday (07/08/2018), when campaigning as a presidential candidate in 2016, Trump appeared as a guest star on Alex Jones's show. At that time, Trump said that Jones had an "extraordinary reputation". "I will not disappoint you," Jones replied to Trump. He is a Trump supporter who often brags about his intimacy with the President.
Some opposed the move by the tech giant to block Alex Jones, including senator Ted Cruz, who claimed his father had been slandered by Jones as the murderer of former President John F. Kennedy. They consider the online platform manager to be a barrier to freedom of opinion, and therefore violate the mandate of the first Amendment in the United States Constitution.
However, there is an argument that social media managers are private companies that actually do not have to comply with the First Amendment. they have the right to moderate the content themselves.
Despite being tormented from social media, Jones still operates a number of his websites, such as InfoWars which is known as a conspiracy theory site. Through a Twitter tweet that hasn't blocked Jones, he invited his supporters to watch live streaming from the InfoWars site.